Spotlights
Similar Titles
Aesthetician, Clinical Esthetician, Esthetician, Facialist, Medical Esthetician, Skin Care Specialist, Skin Care Technician, Skin Care Therapist, Spa Technician
Job Description
Provide skincare treatments to the face and body to enhance an individual's appearance. Includes electrologists and laser hair removal specialists.
Job Responsibilities
Sterilize equipment and clean work areas.
Examine clients' skin, using magnifying lamps or visors when necessary, to evaluate skin condition and appearance.
Cleanse clients' skin with water, creams, or lotions.
Demonstrate how to clean and care for skin properly and recommend skin-care regimens.
Select and apply cosmetic products, such as creams, lotions, and tonics.
Skills Needed on the Job
Speaking — Talking to others to convey information effectively.
Active Listening — Giving full attention to what other people are saying, taking time to understand the points being made, asking questions as appropriate, and not interrupting at inappropriate times.
Service Orientation — Actively looking for ways to help people.
Active Learning — Understanding the implications of new information for both current and future problem-solving and decision-making.
Reading Comprehension — Understanding written sentences and paragraphs in work-related documents.
Typical Roadmap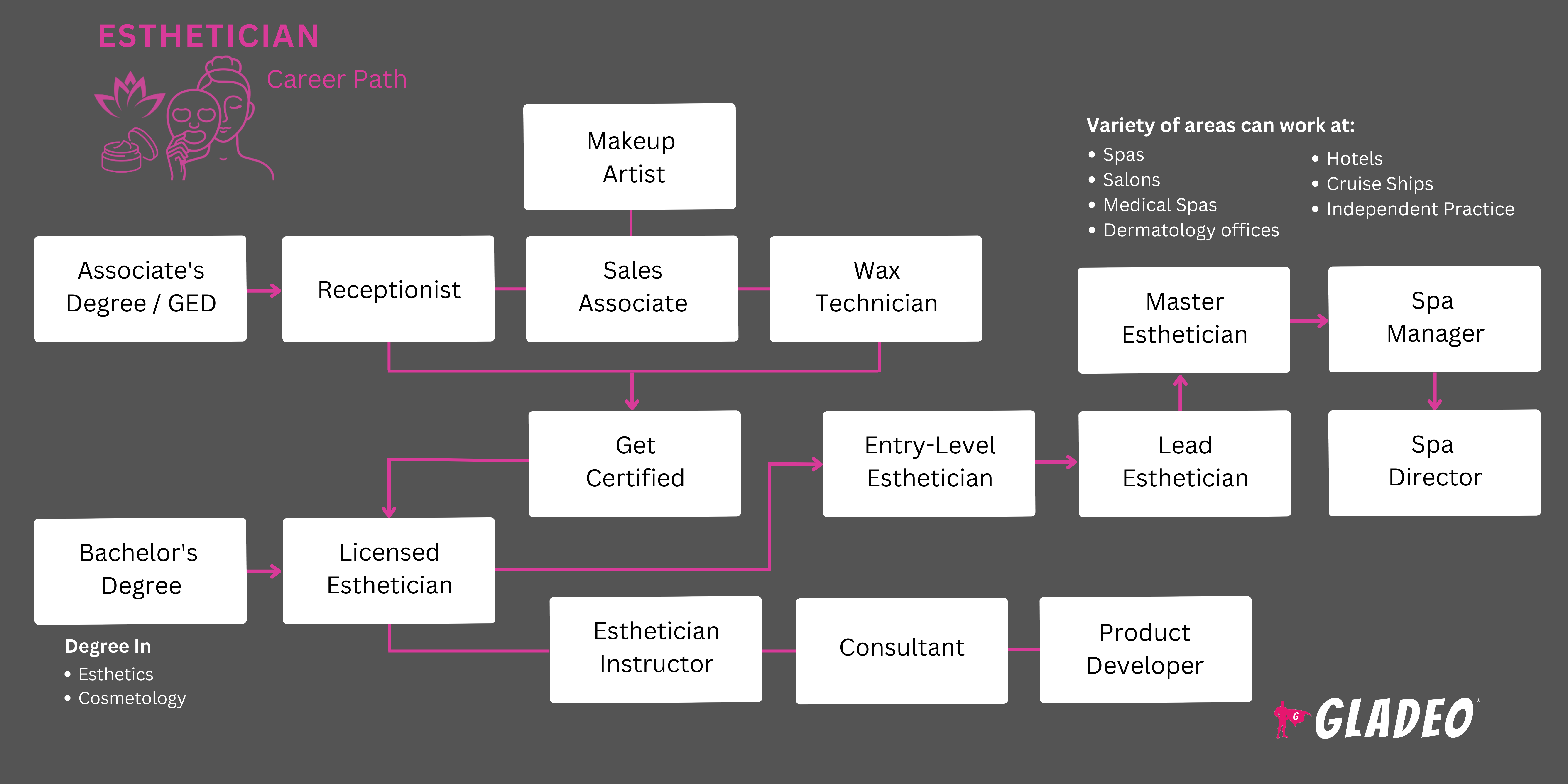 Newsfeed Featured Jobs Online Courses and Tools