Spotlights
Similar Titles
Physical Therapist (PT), Occupational Therapist (OT), Rehabilitation Therapist, Exercise Physiologist, Sports Therapist, Athletic Trainer, Recreational Therapist, Dance/Movement Therapist, Personal Trainer, Cardiac Rehabilitation Specialist
Job Description
A Kinesiotherapist is a healthcare professional who specializes in using exercise and movement-based therapies to rehabilitate and improve the physical functioning of individuals. They work with patients who have various medical conditions, injuries, or disabilities, aiming to enhance their strength, flexibility, endurance, and overall mobility.
Job Responsibilities
Design individualized exercise programs based on patient's medical conditions and rehabilitation needs.
Implement therapeutic exercises to improve patients' strength, flexibility, and functional mobility.
Monitor and assess patients' progress during exercise sessions and adjust treatment plans as needed.
Collaborate with healthcare professionals to develop comprehensive rehabilitation plans.
Educate patients on proper exercise techniques and strategies for managing their conditions.
Maintain accurate patient records and documentation of treatment progress.
Skills Needed on the Job
Strong understanding of anatomy, physiology, and kinesiology.
Proficiency in assessing patients' physical abilities and limitations.
Knowledge of therapeutic exercise techniques and modalities.
Effective communication and interpersonal skills for working with patients and healthcare teams.
Ability to adapt exercise programs to accommodate various medical conditions.
Attention to detail in tracking patients' progress and maintaining records.
Typical Roadmap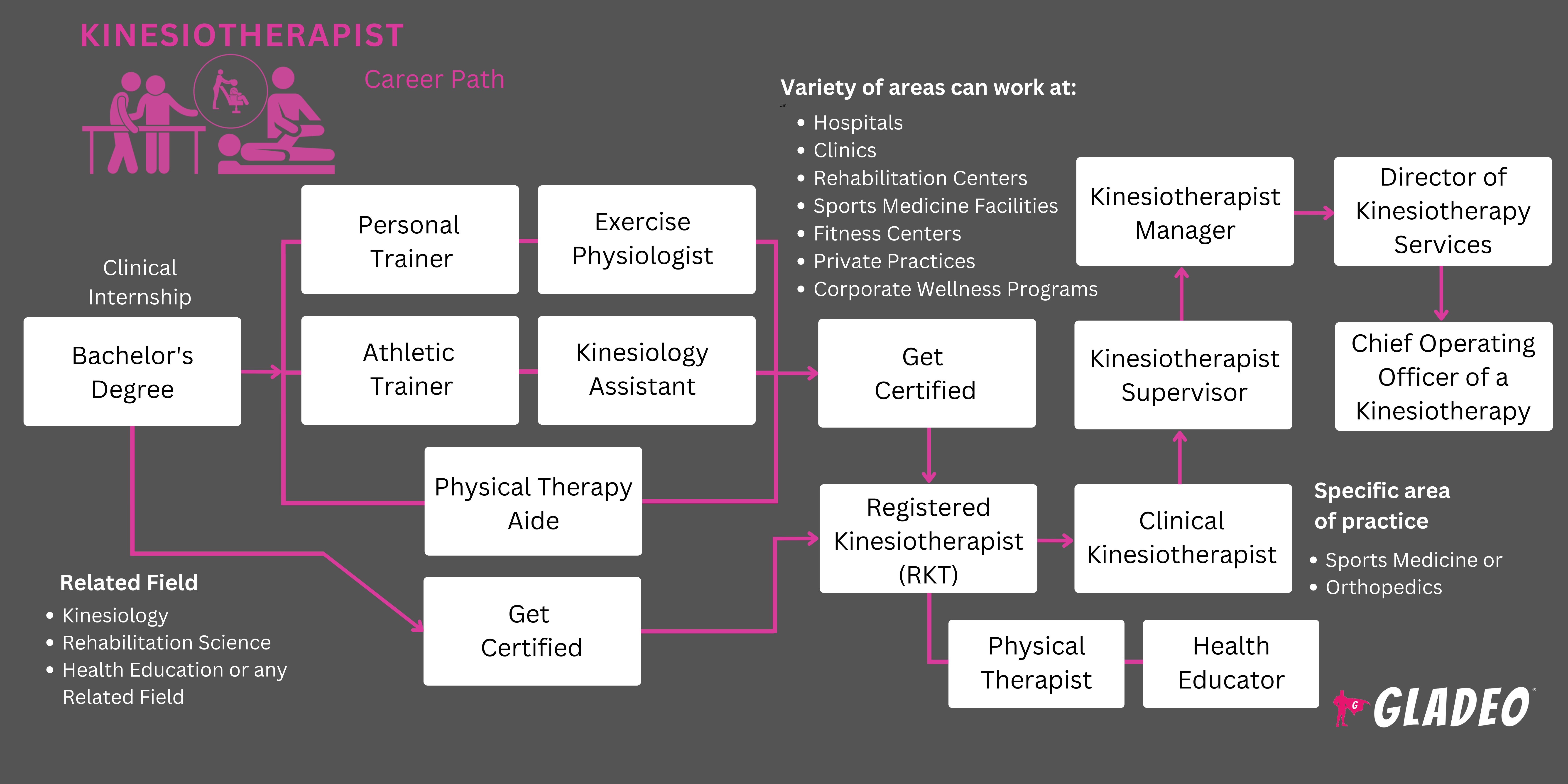 Newsfeed Featured Jobs Online Courses and Tools