Spotlights
Similar Titles
Manufacturing Process Engineer, Manufacturing Systems Engineer, Manufacturing Development Engineer, Manufacturing Production Engineer, Manufacturing Design and Development Engineer, Manufacturing Process Development Engineer, Manufacturing Design Specialist, Production Design Engineer, Process Design Engineer, Manufacturing Design Analyst
Job Description
A Manufacturing Design Engineer is a professional who specializes in designing and developing manufacturing processes and systems for the production of various products. They work to ensure that the manufacturing process is efficient, cost-effective, and capable of producing high-quality products. Manufacturing Design Engineers collaborate with product designers, production teams, and other stakeholders to optimize the manufacturing workflow and implement innovative solutions.
Job Responsibilities
Design and optimize manufacturing processes.
Develop and implement production methods and systems.
Collaborate with product designers and production teams.
Ensure manufacturability and cost-effectiveness of products.
Evaluate and select manufacturing materials and equipment.
Troubleshoot production issues and implement solutions.
Create and maintain technical documentation.
Conduct process analysis and improvement.
Skills Needed on the Job
Proficiency in CAD/CAM software.
Knowledge of manufacturing processes and systems.
Strong problem-solving and analytical skills.
Understanding of materials and their properties.
Effective communication and teamwork abilities.
Project management and time management skills.
Attention to detail and precision.
Ability to work with cross-functional teams.
Familiarity with quality control and safety standards.
Continuous learning and adaptability to new technologies.
Typical Roadmap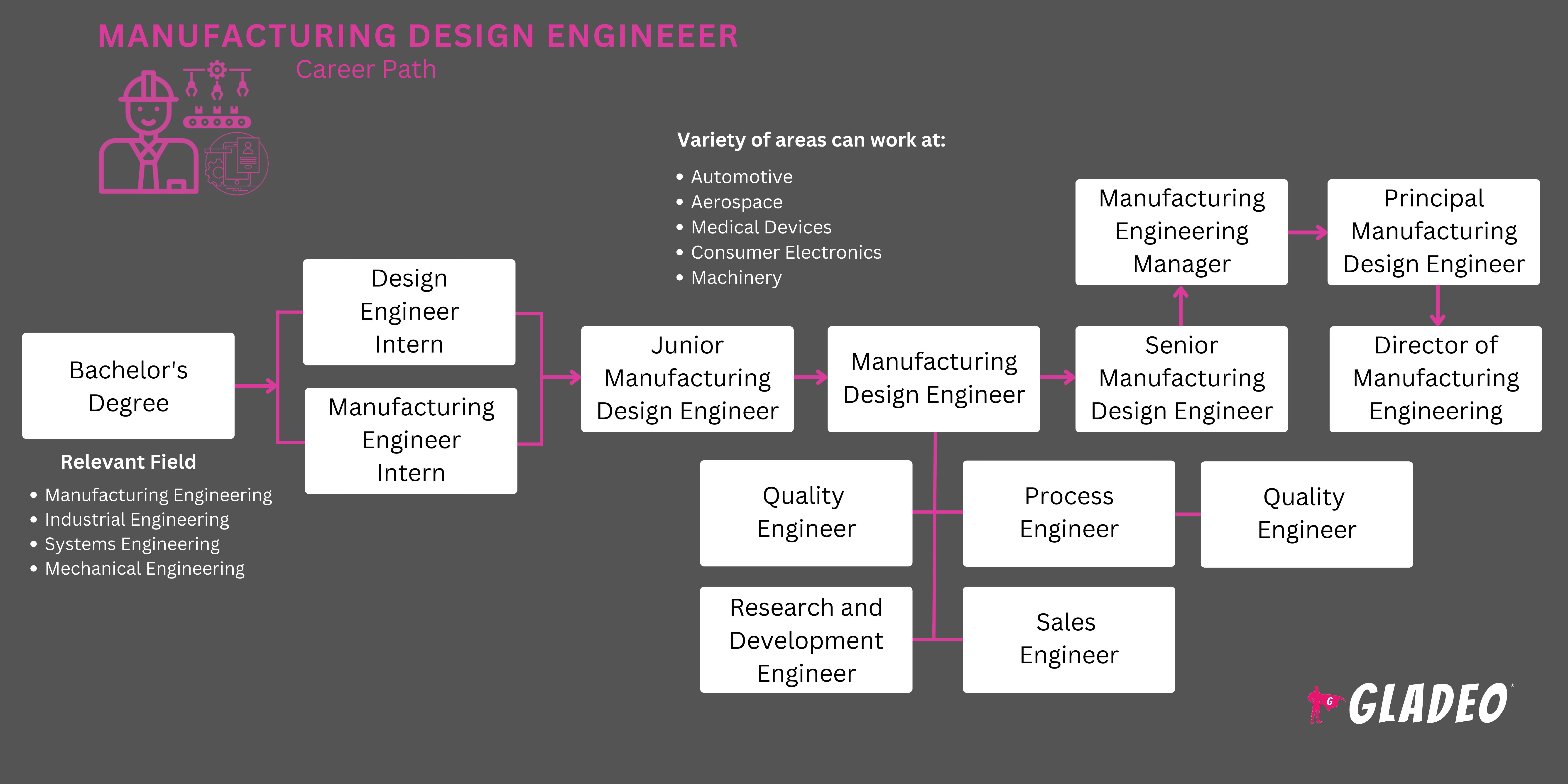 Newsfeed Featured Jobs Online Courses and Tools