Spotlights
Similar Titles
Quality Control Technician, Quality Assurance Inspector, QA/QC Technician (Quality Assurance/Quality Control Technician), Quality Analyst, Quality Technician, Inspection Technician, Compliance Technician, Quality Testing Technician, Product Quality Technician, Manufacturing Quality Technician
Job Description
A Quality Assurance Technician is a professional responsible for ensuring that products or services meet established quality standards and comply with regulations. Their primary focus is to inspect, test, and analyze various components of a product or the production process to identify any defects or deviations from the specified requirements. They play a crucial role in maintaining consistent quality and preventing issues that could lead to customer dissatisfaction or product recalls.
Job Responsibilities
Inspecting and Testing: Conducting thorough inspections and testing of products, components, or materials at various stages of production to ensure they meet established quality standards.
Documentation: Maintaining detailed and accurate records of inspection results, testing procedures, and any deviations from the required specifications.
Defect Analysis: Identifying and documenting defects or non-conformities and conducting root cause analysis to determine the source of quality issues.
Calibration and Maintenance: Ensuring that testing equipment and instruments are properly calibrated, maintained, and used correctly to obtain accurate results.
Quality Control Training: Providing training to production personnel on quality control procedures, quality standards, and best practices.
Process Improvement: Collaborating with production teams to identify areas for process improvement to enhance overall product quality and efficiency.
Compliance Verification: Verifying that products and processes adhere to relevant industry regulations, quality standards, and safety guidelines.
Product Sampling: Selecting and evaluating random samples of products for quality assessment and testing.
Reporting: Preparing and presenting quality reports to management, highlighting areas for improvement, trends, and potential risks.
Data Analysis: Analyzing quality data to identify patterns and trends, making data-driven decisions to improve quality and prevent defects.
Problem-Solving: Identifying and addressing quality issues promptly and efficiently, working on preventive measures to avoid future occurrences.
Skills Needed on the Job
Attention to Detail: A keen eye for detail is essential to identify even minor deviations from quality standards.
Analytical Skills: Ability to analyze data, interpret results, and draw meaningful conclusions to support quality improvement initiatives.
Technical Competence: Familiarity with testing equipment, measurement tools, and quality control procedures relevant to the industry.
Communication: Effective verbal and written communication skills to convey quality-related information, write reports, and provide training.
Problem-Solving: Capacity to identify root causes of quality issues and implement corrective and preventive actions.
Organization: Strong organizational skills to manage documentation, maintain records, and track quality-related activities.
Collaboration: Ability to work effectively with cross-functional teams, including production, engineering, and management, to address quality concerns.
Time Management: Prioritizing tasks and managing time efficiently to meet quality control schedules and production deadlines.
Typical Roadmap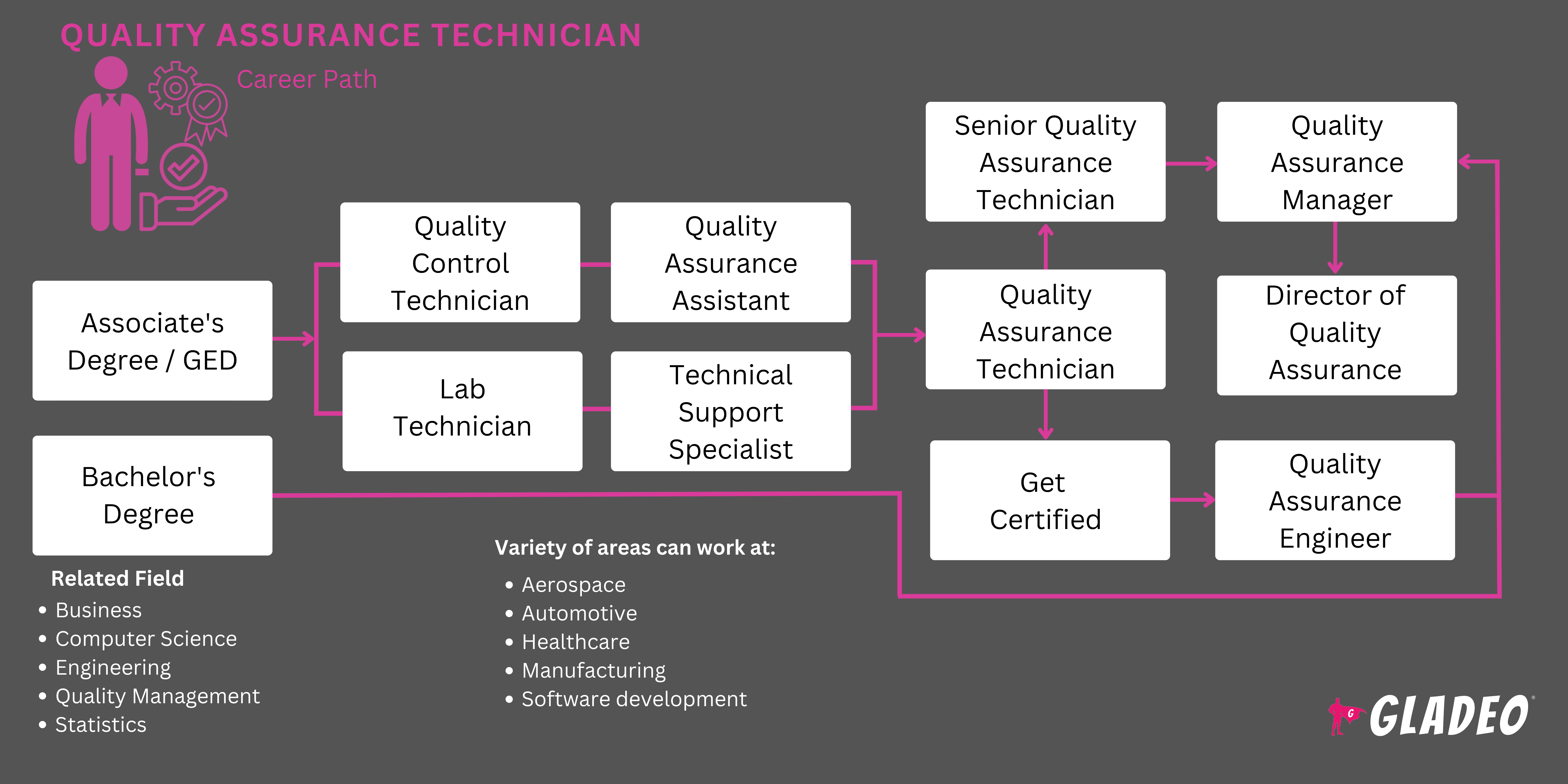 Newsfeed Featured Jobs Online Courses and Tools