Spotlights
Similar Titles
Technical Director, Production Coordinator, Production Supervisor, Event Manager, Production Stage Coordinator, Show Caller, Production Assistant, Production Administrator, Stage Supervisor, Stage Operations Manager, Stage Producer
Job Description
A Stage Manager or Production Manager is responsible for the smooth running of a theatrical or live production, ensuring that all technical and creative elements come together seamlessly.
Job Responsibilities
Planning and Coordination: Organizing and overseeing all aspects of the production, including scheduling, rehearsals, technical requirements, and communication with the production team.
Rehearsal Management: Facilitating rehearsals by coordinating the cast, crew, and creative team, ensuring actors have necessary props and costumes, and recording blocking and technical cues.
Show Execution: Running the show during performances, calling cues, managing scene changes, and coordinating with backstage crew and technicians.
Communication and Collaboration: Served as a liaison between the director, designers, technicians, and performers to ensure effective communication and collaboration throughout the production process.
Documentation: Maintaining accurate production records, such as rehearsal notes, cue sheets, and production reports.
Problem-solving: Resolving issues and troubleshooting technical or logistical challenges that may arise during rehearsals or performances.
Skills Needed on the Job
Organization and time management
Strong communication and leadership
Attention to detail
Flexibility and problem-solving abilities
Technical knowledge of theater production
Typical Roadmap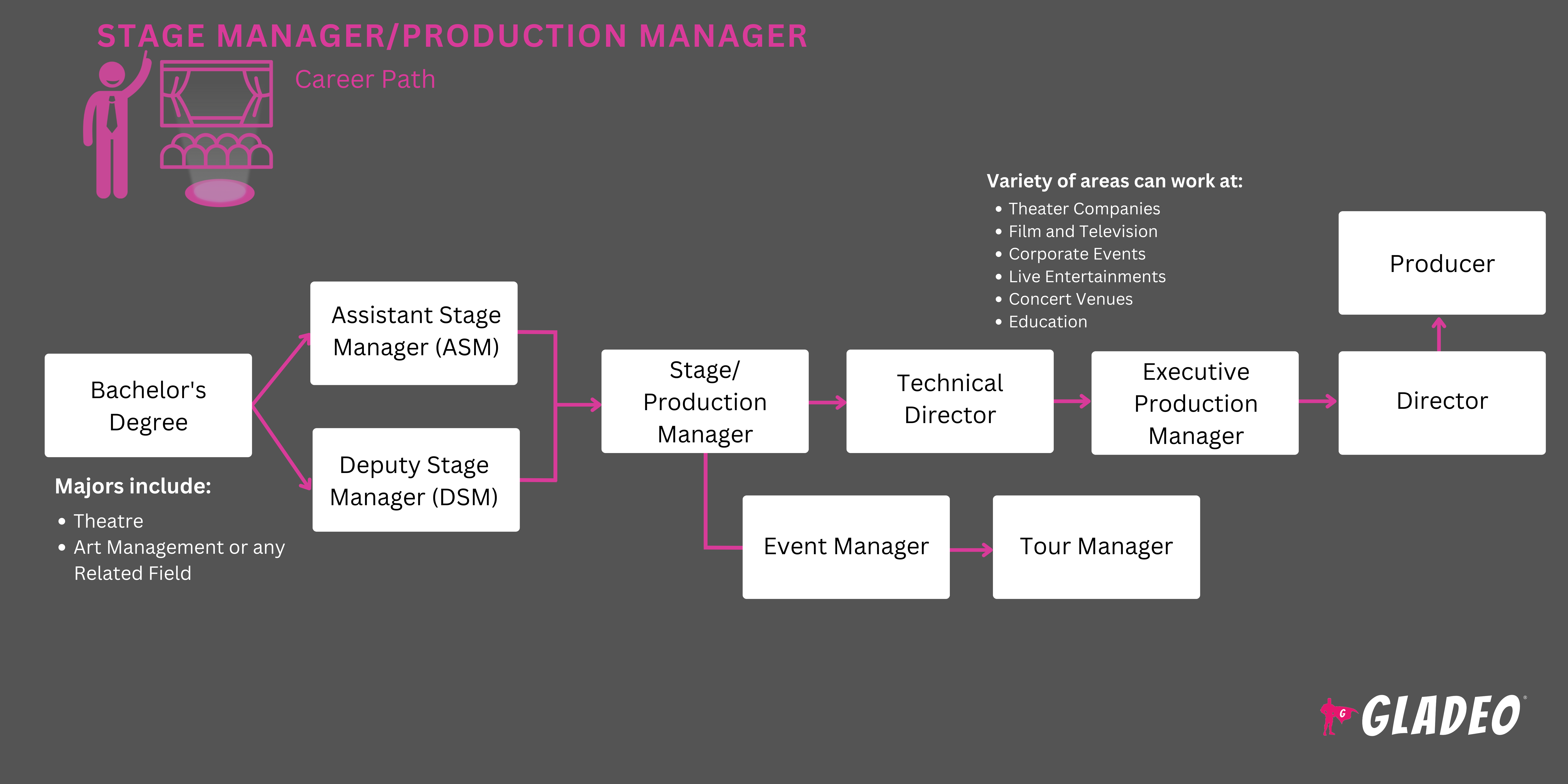 Newsfeed Featured Jobs Online Courses and Tools